South Florida's Best and Brightest
Originally published: Tuesday, March 1, 2011 (12:00:01 a.m. ET)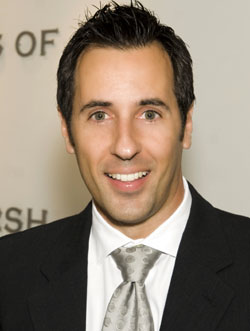 Attorney and FOX News contributor Mark Eiglarsh. (Photo courtesy of The Law of Offices of Mark Eiglarsh).
Mark Eiglarsh
As a former prosecutor, he's handled innumerable cases, reaching well into the thousands. And with six satellite offices throughout the tri-county area, as well as in Orlando, Mark Eiglarsh has established himself firmly as a gigantic presence in the legal community. To be sure, you can catch him during his weekly appearances on "Kelly's Court," a spirited segment hosted by Megyn Kelly on the top-rated FOX News Channel. Eiglarsh, who earned his undergrad degree with honors from the University of Florida ('89) and a law degree from Loyola School of Law in Louisiana ('92), also has made repeated cameos on CBS, CNN, MSNBC, PBS, and all of the South Florida affiliate stations. An AV-rated lawyer (the highest-possible designation) by Martindale-Hubbell, Eiglarsh was also selected by his peers as the "Best of the Bar," and was named one of Florida Trend's Legal Elite, an honor bestowed on less than one percent of all attorneys.
Q: What advice would you give youngsters who want to embark on a career in your industry?
A:
Have fun! If you're not enjoying what you're doing, it will take a toll on you. Also, it will show. Additionally, figure out what makes you unique and why you deserve the referrals. Work on improving yourself.
Q: Of what professional accomplishment are you most proud?
A:
There are a handful of cases that stand out above all others where, against all odds, I was able to secure phenomenal outcomes for my clients. Also, becoming an adjunct law professor at the University of Miami School of Law is something that I'm very proud of, as it affords me an opportunity to give back.
Q: What's the most challenging part about your work?
A:
Finding the right balance between my personal and professional life is the most challenging. I strive to deliver the best results for every client that I defend. Also, I am a dedicated husband and father of three young, spectacular children. Until I find a way to increase the hours in the day from 24 to 40, I will always struggle with this.
Q: What did you envision doing for a living when you were growing up?
A:
I always believed that I would be on television. I envisioned that I'd be a television reporter-slash-anchor and/or an actor.
Q: In ten years' time, I will be _________________.
A:
In ten years' time, I'll be happy and serene. Of course, I'm not going to wait that long. Fortunately, through a lot of work, I've been able to give myself the gift of happiness and serenity. My goal is to maintain that feeling for the remainder of my time on Earth.
Q: Who are/were your professional role models and why?
A:
My professional role models included Martin Luther King, Jr., Gandhi, and John F. Kennedy. I thoroughly enjoyed their speeches and dedication. No one I saw on television shared their passion.
Q: If you could do anything else in the world for a living, what would it be?
A:
I would have my own television show. Having my own show would enable me to further my mission. It's all about spreading peace and love.
Q: What's the best part about your job?
A:
Being able to help people when they are facing the greatest challenges of their lives is the best part of my job. Knowing that I can obtain a second chance for those who desperately need one is an extraordinary feeling.
Q: What's the worst part about your job?
A:
Having to quote fees and having to collect fees. That part always makes me uncomfortable.
Q: What's the one most important thing that experience has taught you?
A:
Experience has taught me how little I know. The more I've learned, the more I know how little I know. Humility has been a good thing.
Q: What's the best career advice anyone has imparted on you?
A:
Always do your best. Also, be impeccable with your word.
Q: What one thing would you do different/better if you could start it all over again?
A:
I wouldn't do anything differently. I don't live with regrets. I've always done the best I could at my level of awareness at the time.
Q: What's your favorite South Florida charity?
A:
The Make-A-Wish Foundation is one. Big Brothers Big Sisters. Having served as a mentor to an "at risk" child and having served on the board of directors for a decade, I can say, without reservation, how spectacular the agency is. We literally perform miracles, one child at a time.